The Persimmon Studios by AboitizLand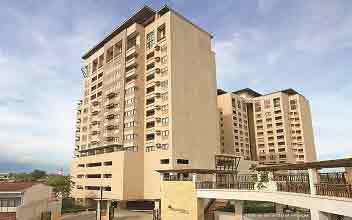 Project Type : Condominium
Listing Type : Ready For Occupancy
Units : Studio
Price: ₱ 1,846,103 & Up
Address : Mabolo
Location : Cebu City , Cebu PH The Persimmon Studios AboitizLand The Persimmon Studios The Persimmon Studios AboitizLand The Persimmon Studios Cebu City
https://thepersimmonstudioscebu.phproperty.com/
The Persimmon Studios Cebu is designed to serve both the young and the restless who seek brand new living space in the center of a city. The Persimmon is practically ideal for students, young professionals and executives, and those who are design-conscious individuals longing for a more presence of a natural environment amid concrete structures surrounding their home. With landscaped gardens on selected floors and natural light provision and ventilation, the Persimmon Studios' residential units are provided with green wood deck below trellis (also on selected floors).
Your new home in Cebu City also applied some of the best techniques for building and construction which add up to the integrity of the structure. These amazingly smart buildings have adapted the shear wall technology wherein the structural system is comprised of braced panels to oppose the effects of the horizontal load acting on the towers.
Interestingly, the Persimmon Studios Cebu is the first fully-furnished condo development in Cebu City offering branded appliances and heavy-duty fixtures. Some of the finest brands of appliances that will be included in your purchase are a 32-inch Samsung Flat Screen LCD TV, 1.5 HP Samsung window-type Air-conditioning units, 7 cubic feet Samsung Refrigerator, La Germania electric stove complete with range hood, branded dining and living set, signature single or double beds, and wardrobe cabinets picked and designed exclusively for the young urbanites.
Moreover, the kitchen in your unit is equipped with granite countertop and provided with overhead cabinets made of fine wood. Consequently, your flooring is made of 60" X 60" heavy-duty tiles while the walls (exterior and interior) are plastered and painted finish which are virtually fire-proof.
As your first-class residential unit in Cebu is well-thought of, you will also live in a safer and most secured structure in the country.

Popular Links
The Persimmon Studios
The Persimmon Studios Location
The Persimmon Studios Rental Units
The Persimmon Studios Resale Units
The Persimmon Studios Pre-Selling Units
The Persimmon Studios Showroom
The Persimmon Studios Amenities
The Persimmon Studios Price
The Persimmon Studios Contact
Available Units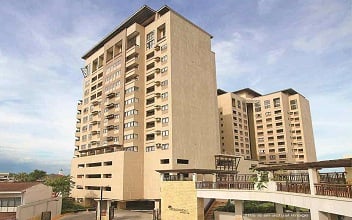 Mabolo

,

Mabolo in Cebu City

,

Cebu
The Persimmon Studios Price List
Unit Name
Price (₱)
Location
Mabolo in Cebu City, Cebu