Studio Unit - The Persimmon Studios by AboitizLand for Sale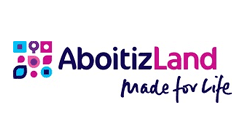 Project Name : The Persimmon Studios
Parking : No
Project Type :
Unit Type : Sale
Listing Type :
Label : Hot
Bed Rooms : 1
Location :
Mabolo in Cebu City

,

Cebu
AboitizLand, Inc. remains one of the country's most trusted Cebu real estate developers, serving the global Filipino in a responsive and responsible way. The company sees the needs of its vecinos (Spanish for neighbors; a term coined by AboitizLand to mean its clients), designs its projects around these needs while upholding its core values.

Over its twenty-year history, AboitizLand has established many projects and continues to innovate to meet the discriminating needs of its diverse markets – from the young and upwardly mobile, young couples, growing families, non-Cebu natives who wish to establish an address in the city to the international Filipino community and the overseas Filipino workers.
Buoyed by a passion for excellence, AboitizLand provides its vecinos with homes that are structurally sound, aesthetically pleasing and are well-harmonized with the environment.
Vecinos at each community are assured of high-quality construction, a host of amenities and the services of a competent Community Stewards Team that takes care of administration and maintenance of each village.
These features have earned the company its vecinos' trust and confidence and allowed the constant appreciation of the value of AboitizLand properties over the years.