Sedona Parc by Alveo Land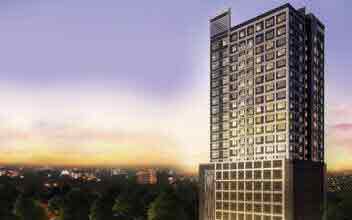 Project Type : Condominium
Listing Type : Ready For Occupancy
Units : 2 BR
Price: ₱ 11,800,000 & Up
Address : Leyte Loop, Cebu City
Location : Cebu City , Cebu PH Sedona Parc Alveo Land Sedona Parc Sedona Parc Alveo Land Sedona Parc Cebu City
https://www.sedonaparc.com/
In one of the country's most progressive urban centers, Alveo Land, Ayala Land's building arm of quality property development, comes to the Queen City of the South, Cebu City. Alveo offers The Sedona Parc Cebu, and it is touted to be the new oasis in the city. The project is a high-rise condominium development.

Cebu is a vibrant city, also the oldest city in the country; it is where the birth of Christianity in the Philippines took place almost 500 years ago. Here, you could find the dazzling night life, interesting historical places, the finest resorts and beaches, majestic waterfalls and mountains, fish sanctuaries, best diving sites, busy shipping port, several tourist attractions and the warmest people on earth. Hospitality reigns supreme in this part of the country.

Cebu City is adjudged as one of the safest places to live in the country according to a famous website in September 2015. And the Sedona Parc Cebu is one of those places. The project is located in Leyte Loop, Cebu City. This site is just meters away from the Cebu Business Park and the Ayala Center Cebu.

The project is situated on a 1,200sqm of prime land inside the famous Leyte Loop having a single tower with 21 residential floors. The condo units being offered numbered only 114 residential units, the lowest density in this part of the island.

The need for shelters for growing manpower, professionals and expats resulting from the growing economy due to migration of industries such as ship building, BPO hubs and the booming real estate developments (such as malls, shopping centers, etc.) and the proliferations of industrial parks across the island.

The project is not just a shelter, it is a paradise with its entire smart and nature inspired amenities and facilities, residents are sure to live active and healthy lives as an alternative for a monotonous routine of work.

The residential development is comprised of a single tower, with 21 residential floors offering a total 114 residential condo units. Units have sizes ranging from 30 to 129sqm of floor area. Units are classified as Studio, 1-BR and 2-BR residential condo units. There are 1-2 T&B depending on units; provisions for master's bedroom, balcony, foyer, A/C ledge, refrigerator space and utility room for selected units.

There is provision for living, dining and kitchen (with stainless steel sink and countertop) spaces for all units. Building features include 5 podium parking levels, 2 service and passenger elevators, smoke detection and automatic sprinkler systems, natural ventilation for kitchen and toilets, 24/7 security, building maintenance by Ayala Property Management Corp. and so much more.

Amenities are truly heavenly, such as the designer lobby, function room, swimming pool, fitness gym, roof deck, parks and landscaped lawns, private lounge, and many others.

On this side of Central Visayas, Cebu City has one of the best teaching methods where schools and other learning institutions are located very near the site, the likes of the University of Cebu, University of the Philippines Cebu, University of San Carlos, University of San Jose- Recoletos, Cebu Normal University, Cebu International School, Sacred Heart School- Ateneo de Cebu and Cebu Doctors' University.

Numerous hospitals also thrive within the Sedona Parc's immediate vicinity such as Perpetual Succor Hospital, Cebu Doctors' University Hospital, Chong Hua Hospital, Cebu Velez General Hospital and Vicente Sotto Memorial Medical Center among others.

There are also several leisure, entertainment and shopping centers and historical places worth visiting in metro Cebu which are near the project, such as Camp Lapu-Lapu, Magellan's Cross, Cebu City Sports Complex, Escario Central Mall, SM City Cebu, SM Seaside Cebu, Ayala Center Cebu, Robinsons Cybergate, Mango Square Mall and Gaisano Country Mall and a lot more!

Popular Links
Sedona Parc
Sedona Parc Location
Sedona Parc For Rental Units
Sedona Parc Resale Units
Sedona Parc Pre-Selling Units
Sedona Parc Showroom
Sedona Parc Amenities
Sedona Parc Price
Sedona Parc Contact


Available Units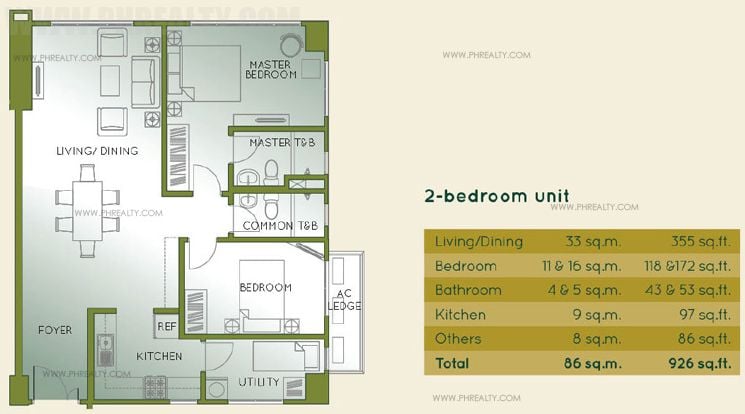 Leyte Loop, Cebu City

,

Leyte Loop in Cebu City

,

Cebu
Unit Name
Price (₱)
Location
Leyte Loop in Cebu City, Cebu