Camella Vittoria by Camella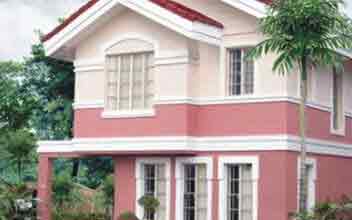 Project Type : House & Lot
Listing Type : Ready For Occupancy
Units : House & Lot
Price: ₱ 3,178,092 & Up
Address : Mactan, Cebu City
Location : Cebu City , Cebu PH Camella Vittoria Camella Camella Vittoria Camella Vittoria Camella Camella Vittoria Cebu City
https://vittoria.camellamactan.com/
An Italian inspired village simply called Vittoria has come to Mactan! This similarly nature-inspired village has a beautiful garden placed right at the center for all to see. The Camella Vittoria had just conquered Mactan with all its immaculate beauty and serenity. Another one of Vista Land's prestigious projects, this house and lot package will surely revolutionize how island living is should be.

This enclave interact men and nature like no other projects have done where statuaries are arranged precisely and the Italian-themed gardens have well-kept bushes and flowers are blooming intensely under the refreshing cool wind. This exclusive subdivision located at the center of Mactan Island has houses in baroque Italian style designed and built ingeniously by Vista Land's finest craftsmen and builders. The houses come in 4 Jewel Model series homes such as the Carmela, Drina, Sapphire and Emerald.

Subsequently constructed in 2-Storey Single-Detached and 2-Strorey Single-Firewall, the units have sizes ranging from 65 to 143sqm of floor area while lot area has size ranging from 88 to 132sqm. All has provision for carport, all in 3 bedrooms with 2 T&B and maid's quarter for selected units. Also selected units have balcony, lanai and porch, while all units are furnished with dining and living areas and fully finished and painted walls and ceilings. Some models have basements for additional storage space. These houses are truly picturesque and really mimic Italian homes!

At the grounds, there is landscaped sidewalk with trellis and streetscapes, among others. The statues are on the ground are carefully sculpted by renown artists in Cebu. At Mactan, there is no shortage of prominent schools, colleges and universities and other learning institutions. This island retreat has in fact hundreds of them, the likes of the Aviator Flight School, St. Augustine International School, St. Joseph School, Airworks Aviation Academy, Newton School of Excellence, Advance Institute of Technology , Inc. and a lot more that are within the site's close proximity.

There are also hospitals that are near the project, such as Mactan Doctors' Hospital, Lapu-Lapu City Hospital, Insular Health Care , Inc. and the Our Lady of the Rule Maternity and General Hospital, among others.

Several malls, leisure centers and other commercial complexes are within the Camella Vittoria's immediate vicinity such as the Gaisano Island Mall, Mactan Marina Mall, The Outlets at Pueblo Verde, Super Metro, Gaisano Saver's Mart and Unisilver Time and many more!

There is certainly no dull moments at the Camella Vittorio Mactan!
Available Units