Camella Riverdale by Camella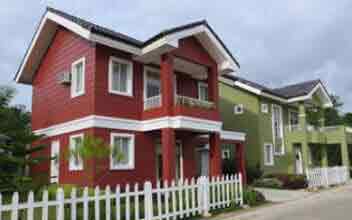 Project Type : House & Lot
Listing Type : Ready For Occupancy
Units : House & Lot
Price: ₱ 5,670,044 & Up
Address : Pit-os, Brgy. Talamban, Cebu City
Location : Cebu City , Cebu PH Camella Riverdale Camella Camella Riverdale Camella Riverdale Camella Camella Riverdale Cebu City
https://riverdale.camellatalamban.com/
Planted with hundreds of pine trees and evergreens, this side of Pit-os-Talamban, Cebu City is a hilly terrain where you could touch nature with your bare hands. The cold fog in the morning and the mountain dew at night could barely speak, that is why they make you feel them oozing. On this site also rises the Camella Riverdale in an awe-inspiring majesty!

This Vista Land residential community development spans 13 hectares against the backdrop of the hills off Talamban and Pit-os, where nature and man-made wonders meet to give the people a unique community unlike any other. The site is located within the boundaries of Barangays Pit-os and Talamban, Cebu City. This site is just 10km away from Cebu City proper or a mere 15 minutes' drive. The cool environment of Pit-os and the lush greens and nature-landscaped atmosphere brings therapeutic effect to exhausted and tired bodies from work.

Camella Riverdale features South American-inspired Jewel homes that blend with sceneries where the use of beautiful colors brightly and brilliantly enhances the creativity of the mind that relaxes the body and soul. White typically accentuates the architectural details. House models come in 7 types, such as the Fatima, Tiffany, Sapphire, Emerald, Gavina, Ruby and Murano. Unit sizes range from 92 to 179sqm of floor area, too way larger than the competition while lot area sizes range from 152 to 310sqm.

With carport provisions for every unit (selected units have 2 carports), 3-5 bedrooms, 2-3 tiled T&B, maid's quarters and service area, every unit is also provided with dining and living areas, kitchen with sink and balcony. Selected units have porch, powder room with pocket garden, lanai with trellis and study area. These housing units are really large and amenity-laced compared to most in the industry. All units are in 2-Storey Single Detached construction.

Common amenities include clubhouse, parks, pavilion, jogging trail (in rolling terrain), street lights, peak stairways, swimming pool, and basketball court and shuttle services, among others. Schools such as the University of San Carlos, Talamban Christian School, Maria Montessori International School, Center for Industrial Technology and Enterprises, Gopher Wood Learning Center and STI Academy, among dozens more are way too near the site.

Gaisano Country Mall, Gaisano Grand Mall, SM City Cebu, Ayala Center Cebu, SM Seaside Cebu, Elizabeth Mall and others are only some of the shopping centers near the project. Medical institutions are also within easy reach from Camella Riverdale such as Camp Lapu-Lapu Army Station Hospital, Perpetual Succor Hospital, Cebu Doctors' University Hospital and V. Gullas Memorial Hospital, among others.
Available Units